Men's Prayer Meeting - 8:00am
Morning Service - 10:15am
490 Grand * Vidor, Tx 77662 * 

409-769-2303
​​

Teen Ministry - The C.R.E.W.

Christians Ready, Equipped and Willing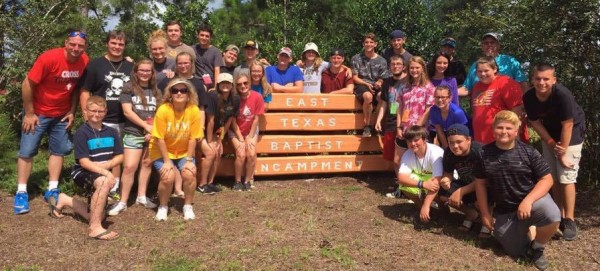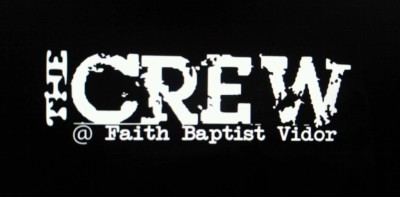 ​​

Thanks for checking out "the C.R.E.W. (Christians Ready Equipped Willing).
Our philosophy is to show God how much we love Him and to show everyone His love through us. We are here to serve God, worship Him in Spirit and Truth, and have a servant-heart towards others.


So come hang out and chill with the C.R.E.W. and get to know us.

We have Truth Seeker Sunday School (TSS) from 9:15-10:00am on Sundays and Wednesday Night Live (WNL) from 6:30-8:00pm on Wednesdays.  
We would LOVE to see you here so come worship, learn, and have fun with us!!

Mark 12:29-31 "And Jesus answered him, The first of all the commandments is, Hear, O Israel; The Lord our God is one Lord: And thou shalt love the Lord thy God with all thy heart, and with all thy soul, and with all thy mind, and with all thy strength: this is the first commandment. And the second is like, namely this, Thou shalt love thy neighbour as thyself. There is none other commandment greater than these."
Senior Pastor - Joe Reed
Cell: 409-782-5499
Email: jjrmissions@yahoo.com​


​​Associate Pastor - Chris Adkins
Cell:  409-313-0589
Email: Cwa454@gmail.com


 Youth Pastor - Paul Romo
Cell: 
Email: 


​​​Church Secretary - Tisha Buesing
Cell: 409-937-0032
Email: faithbaptist_tb@yahoo.com​